Chiropractic, Acupuncture & Nutrition
K~CANN Pittsburgh Chiropractors
2415 Sarah St
Pittsburgh, Pa 15203
412-381-4453
What if I am not a rapid responder? Because i have stated frequently here on this website, the majority of our patients are categorized as rapid responders. However as difficult as we attempt to correct the foundation of all our patients as quickly as possible, quite a few patients just merely react quicker compared to other individuals. I wish I was able to inform you without a doubt the reason why some individuals react swiftly and others don't, nevertheless nobody can point out for certain. What I have discovered and noticed in my 20+ years of correcting spines is that the level of spinal decay or permanent tissue damage within the spine prior to treatment commences most likely is a significant identifying component. Notice as we have mentioned previously, inadequate spinal structure equates to an unhealthy core or foundation for the spine, this may lead to abnormal tension on the muscles, ligaments, discs and joints of the spinal column.
This in turn, results in spinal decay. One way of considering spinal decay is that it generates long term structural tissue damage within the spinal foundation. If the spine possesses considerable long lasting structural deterioration, it truly is far more challenging to improve it. In some instances it may not be correctable whatsoever! For this reason we believe so passionately in the program of spinal correction, not merely dealing with the symptoms. When lasting tissue damage has happened, total spinal correction is not really feasible. Partial spinal correction can usually be attained despite advanced spinal decay. We could anticipate very effectively all those patients that will become rapid responders, however we still cannot do it until following the 4th visit.
Figure 16: The image on the left above is before treatment. The middle images is after spinal correction and ligament remodeling. The image on the right is six months later demonstrating that with proper correction and ligament remodeling long term results are possible.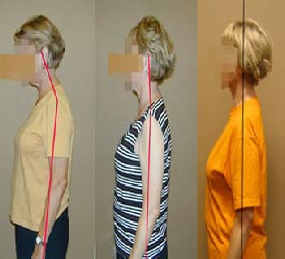 Figure 17: Scar tissue is initially laid down in a random manner which is weak and susceptible to re-injury (above left), with proper care scar tissue will remodel and organize making it stronger and more resistant to re-injury (above right). Our spinal correction methods help with this.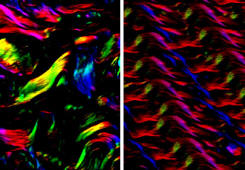 What if I'm not a rapid Responder?