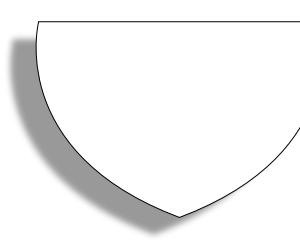 K~CANN Pittsburgh Chiropractic
2415 Sarah Street
Pittsburgh, Pa 15203
412.381.4453


Hi I am Dr. George Kukurin, chiropractic neurologist. I really don't enjoy talking about my education and background, but if you are reading this webpage, I must assume that you or someone you care about is suffering from peripheral neuropathy. Treating neuropathy is not easy and people deserve to know about their doctor and his experience in treating tough conditions like neuropathy. I hold a license to practice chiropractic medicine in the states of Arizona, Pennsylvania and California. I am a Diplomat with the American Chiropractic Academy of Neurology (DACAN). Completing my 3 year post-graduate neurology training through the Parker University in Dallas Texas. Upon completion of this training, I had to pass a two-day long rigorous board examination. I did pretty well on these exams, I scored in the upper 5% of my class overall and obtained a 100% perfect score on the clinical portion of the testing. To maintain elite status with the Board of Chiropractic Neurologists; Diplomat Neurologists, like me, must keep their knowledge and skills of neurology updated by attending a minimum of 30 hours of post-graduate training in neurology every year from an approved and accredited neurology program. I have also received post-graduate education from a number of leading medical schools including Harvard, Johns Hopkins, the Mayo Clinic, UNICO and the Russian People's Friendship University in Moscow. I have over 20 years of experience in treating neurological disorders with alternative medicine techniques. I have presented the results my methods have produced for my patients at conferences at Johns Hopkins, The Peripheral Nerve Society, and the 6th Pannonian Symposium on CNS Trauma. Some of the results my patients have obtained have been published in journals indexed in the National Library of Medicine and have been featured on local FOX and ABC news affiliates. Recently I have had the opportunity to collaborate on research with the University of Wisconsin's Tactile Communications and Neural Rehabilitation Laboratory. My neuropathy textbook contains over 300 scientific references related to the treatment of peripheral neuropathy.
Dr. Kukurin
Chiropractic neurologist